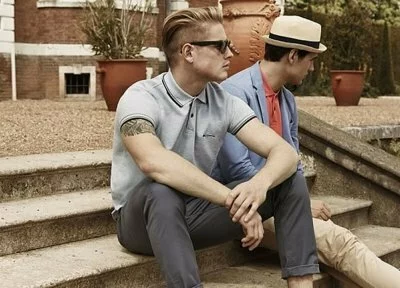 24/4/18
Packing List for a Summer Holiday
Packing List for a Summer Holiday
Essential Guide to Summer Fashion
Hitting the beaches this summer? Looking to put together an all-encompassing packing list for a summer holiday? At
Designer Menswear
we have got you covered for all eventualities with hundreds of products for different style preferences, weather conditions, colours and all of the top-level
brands
, and we are here to talk you through the vast options at your disposal. We have put together a concise yet comprehensive guide to summer fashion, and this is the only packing list for a summer holiday you will need this year.
Packing List
Our packing list is purely based on clothes and fashion. After all, that's what we do! So in order to remember everything else be sure to visit a holiday planning website for your holiday fundamentals such as your passports and your boarding passes!
Summer Fashion Guide
When it comes to t-shirts, you simply cannot go wrong here at Designer Menswear as our t-shirt selection across our website is second to none, however we do have some favourite brands and these include:
Hugo Boss
,
Ralph Lauren
and
Armani
. We also stock a fantastic range of sunglasses to complete your look when you're heading out into the sun on the beach this summer. Some of our favourite brands when it comes to sunglasses include:
Monclear
,
Rayban
and
Swank
. Last but by no means least, we have an extensive range of fashionable high street brands when it comes to our jumper collection. Whilst hopefully you won't be needing too many of these during your summer jaunt this year, there may be the odd occasion at night where you may need to wrap up warm, or you might simply just wish to sport one of our fine selection of jumpers! Either way, we have a brilliant array of fashionable jumper brands to choose from and these consist of:
Baldessarini
, Hugo Boss and Ralph Lauren, as well as many more!
---