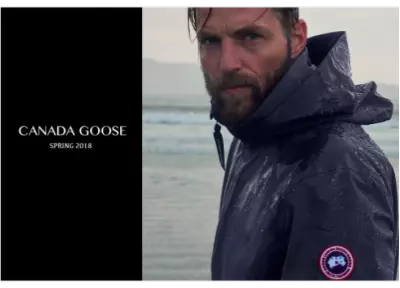 24/4/18
Are Canada Goose Jackets Waterproof?
Are Canada Goose Jackets Waterproof?
How Impermeable Are Canada Goose Products?
As all fashion enthusiasts will know,
Canada Goose
are one of the leading manufacturers when it comes to coats and jackets and are one of the most popular brands on the markets for winter fashion. Here at
Designer Menswear
we get asked a lot of questions regarding whether or not Canada Goose
Coats and Jackets
are waterproof, as this can potentially be a deal breaker for customers before they part with a hefty sum of cash, as we all know
Canada Goose
are a premium level brand and this comes at a significant cost. The short answer to this question is no, however that does not mean you should shelve your ambitions of purchasing a Canada Goose coat, as they have a lot of additional benefits as well as high performance levels in the wet. Each Canada Goose coat product has a water-repellent finish which is designed to protect you from rain and keep you dry in our typically bleak British conditions, so whilst they are not 100% waterproof they are certainly of sufficient quality to withstand a downpour.
Are Canada Goose Products Suitable For Winter?
If you have your heart set on a particular Canada Goose product, you should absolutely not let the lack of 100% waterproof guarantee deter you from purchasing one, after all, how many jackets can provide this whilst still maintaining the same levels of style and comfort? Canada Goose coats are of course extremely expensive and should be considered an investment for the future, and the quality is sure to hold up over time and you can take this peace of mind forwards after your purchase. As we know all too well, the British winter can be something of a beast to contend with! So purchasing a coat, particularly one as expensive as a Canada Goose coat, is in fact an important decision and one which ought not to be taken lightly. Our advice would be to scour our impressive new site for a brand and product which you like, then look on the manufacturers website for further details on what they can guarantee when it comes to wet weather, and take your decision from there!
---